Regular followers of this blog will know we often visit parks and gardens for the interesting landscaping that many contain.
A small park in downtown Columbus is no different. As you approach you are welcomed by a flower bed surrounded by some shrubs.
The flowers were a home for numerous butterflies
But this is no ordinary park – it is the Topiary Garden, sculptures in nature.
This park's subject is the George Seurat painting A Sunday Afternoon on the Isle of La Grande Jatte.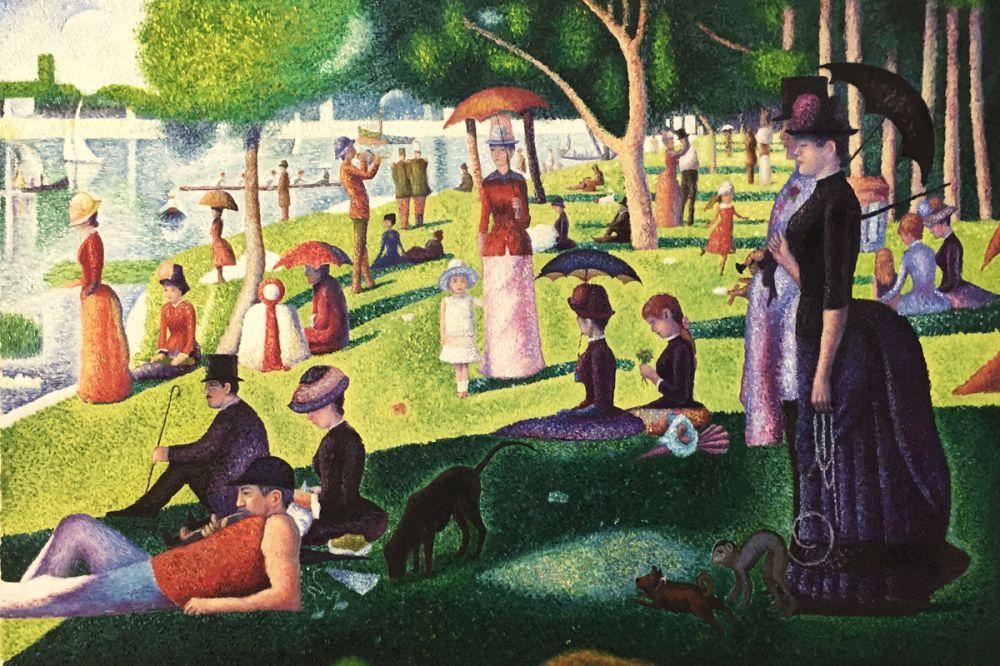 The shrubberies were groomed to make the painting.
The couple with the umbrella are the center of the design.
Soldiers with helmets stand guard.
Some of the figures are easy to make out.
They use framing the force the shrubs into the correct shapes.
Interestingly we did indeed spend some of a Sunday afternoon in the park.
An overview including the rowing crew. The garden is composed of 54 human figures, eight boats, three dogs and monkey and a cat.
It was first planted in 1988, and has continued to be enhanced through the years.
Next door is the former Ohio School for the Deaf. This school was built in 1868, and features a number of gargoyles shaped as faces above the doorways.
Rather than the normal grotesque gargoyles, these are friendly faces.
To me they are the children of the school welcoming others.
The keep a watchful eye on all who arrive.
Situated on the east side of the building, they face the Topiary Gardens.
Not quite sure many of them are sticking their tongues out, but they add some humor to the impressive building.
A visit to the Gardens and the school are a must.