Today's stop – Illinois
1959 – With the Interstate's recently been started, Illinois was proud to show one of  their's on the cover. At this time the only freeways in the state were in the Chicago area.
The Tri-State Tollway was one of the first completed. It was one of the first to built service plaza over the traffic lanes.
Hinsdale Oasis today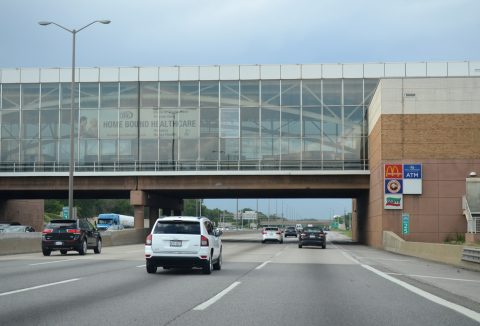 1961 – Cook County (Chicago) Motor Vehicle Office. From 1900 until 1960 Cook County had the largest population of any county in the United States. It has since been passed by Los Angeles, County, but remains 2nd most populated to this day.
By 1961 freeways had been built through Chicago to downtown from every direction. This view is the Northwest/AKA – Kennedy Expressway. Amazingly there are reversible express lanes in the middle.
This view from 2012 looks much the same.
1968 – Celebrating Illinois' Sesquicentennial, 150 years of statehood. Who better than Abraham Lincoln for the cover.
1970 – View of the loop downtown Chicago.
1973, 1975 & 1978 – They must have fired the photographer.
1976 – A tribute to the Native Americans and pioneers. The first European explorers in the region were Louis Jolliet and Jacques Marquette, which explains the number of French names for towns.
The Native American tribes included the Miami, Winnebago, Fox, Sacs, and of course – the Illinois.
Cahokia Mounds State Histori Site is the location of a pre-Columbian Native American city that they estimate once had 40,000 residents in the year 1100.
They were, as most tribes in this area, mound builders.
1979 – Transportation in Illinois. While Chicago was a center of the early automotive manufacturing by the 1920s much had gone out of business and moved to Detroit.
Today there are 3 automobile manufacturing facilities in Illinois. The most important is the Chicago Ford Assembly Plant.
This factory is the oldest continually operated factory for Ford.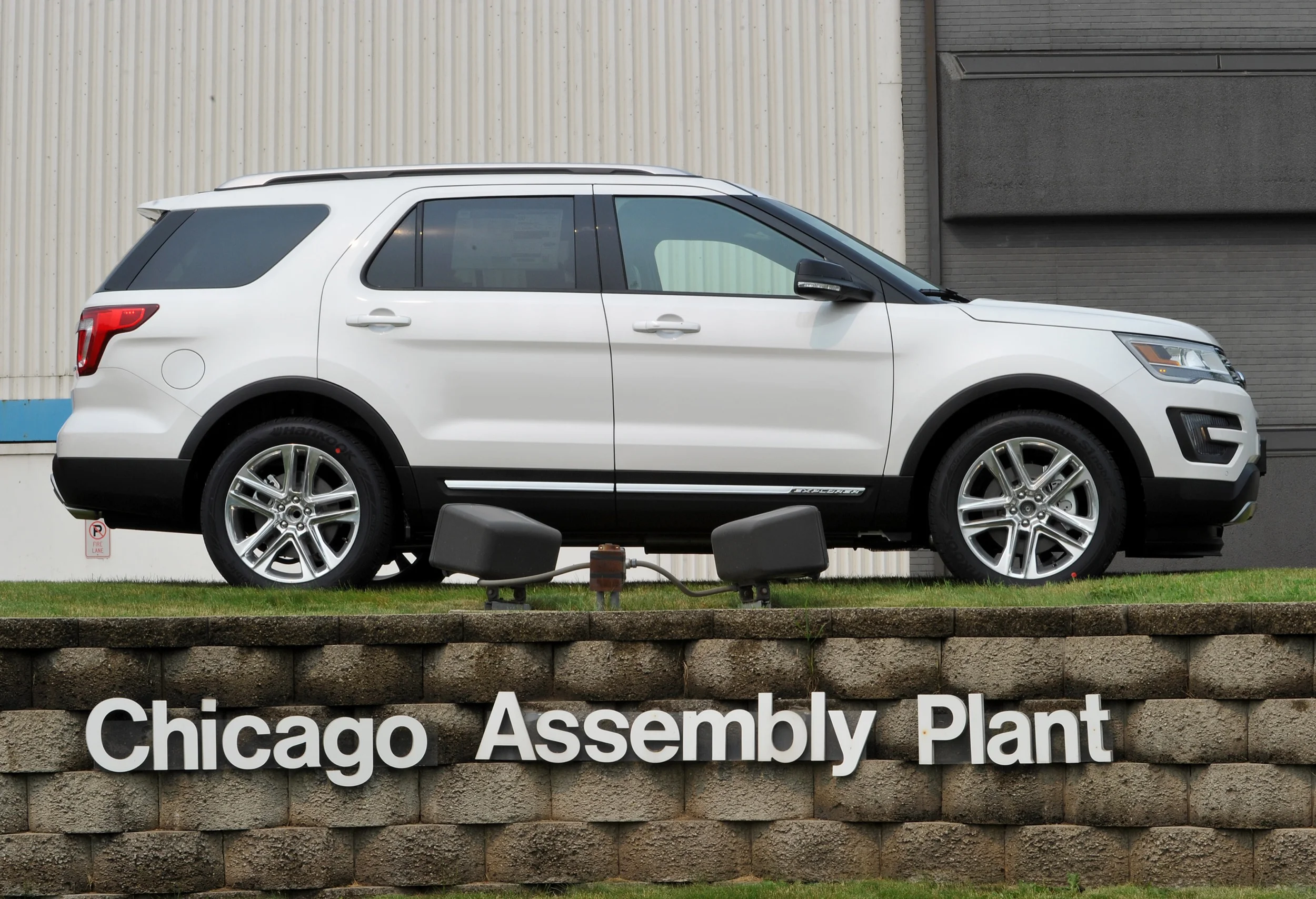 1983 – Frank Lloyd Wright.
Frank Lloyd Wright had a studio in Oak Park, and design a plethora of fantastic homes and buildings throughout Chicago, and the world.
1985 – People's of the Past.
1987 – Festivals. Chicago has some of the country's best festivals.
Chicago Festival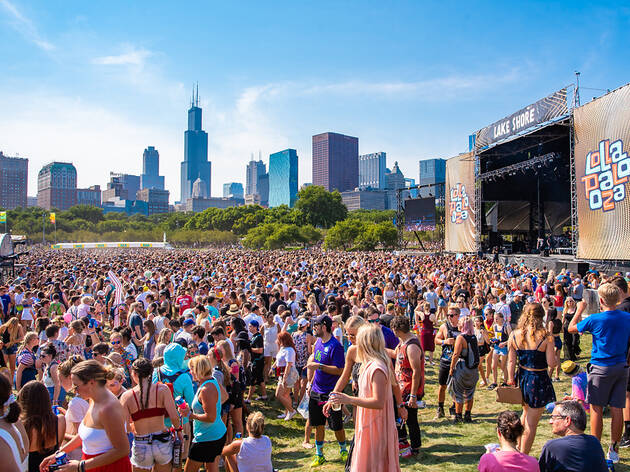 1989 – Another year, another Lincoln map.
World's largest Lincoln statue. 72′ high, hanging out in a campground.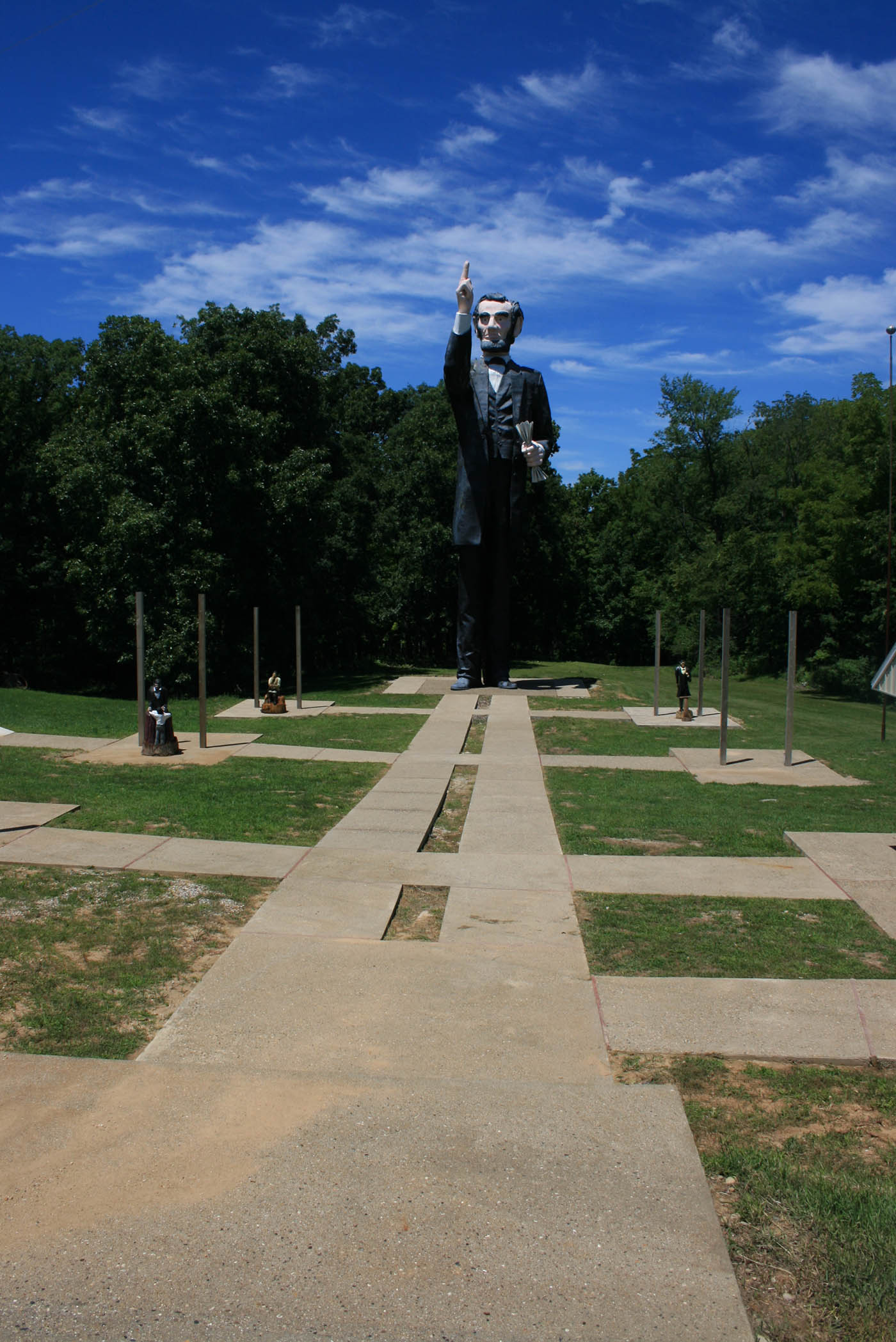 1989 – The hill country of Southern Illinois
1991 – Illinois & Michigan Canal. This canal linked the Illinois River to Lake Michigan, thus providing the first interior route from the Great Lakes to the Gulf of Mexico.
When it was in use mules or horses pulled the barges along the canal. (Photo – Chicago Public Library)
Today you can rent a longboat and spend a vacation on the canal. (photo – iandmcanal,org)
1993 – Celebrating Craftmaking.
1995 – History of Illinois Roads. When the first European settlers began to arrive in larger numbers they made their way inland via 'traces'. These roads generally followed the Native American paths that had been used for hundreds of years.
1995 – Showing the Regions of Illinois.
1997 – Another Lincoln Statue. There are over 200 Lincoln statues in the United States.
This one is in New Salem, Illinois.
New Salem State Historic Site is a reconstructed town that Lincoln lived in from 1831 to 1837. It was from here he was first elected to public office. (Photo from Wikipedia)
Once again in the late 90s and early 2000s a state has chosen to have nondescript scenes on their maps.
2005 – War Memorials throughout Illinois.
2007 & 2011 – Again celebrating the regions of Illinois.
Chicago is easily the most visited part of the state. The architecture here is second to none.
Some highlights
2009 – Lincoln Presidential Library      2015 – Lincoln (again)
Located in Springfield it is an impressive building in a state full of Lincoln tributes.
2013 – Modes of Transportation
O'Hare Airport in Chicago in 1956 (photo from Airways Magazine). For you airport code trivia fans, most have seen baggage routing tags with ORD for this airport.
It was originally a small airport for a factory known as Orchard Place, and gained that code then. ORchardD.
Today
2015 – Mississippi River Bridge. It can easily be forgotten that there the Mississippi River runs the entire western boundary of Illinois. This bridge connects St Louis with southern Illinois.
2017 – Our last stop is at a Lincoln Cabin made out of …. Lincoln Logs.