It is 1600 miles from New Orleans to Portland, Maine, but virtually we can be there in 10 seconds. It is off to 'Downeast' Maine.
Speaking of Downeast, I never understood the term since Maine is in the far northeast corner of the country. This term comes from the nautical term referring to direction, rather than location. During the summer sailing season the winds along the coast of New England blow from the southwest, therefore you went downwind to go from most of the country to Boston, and New England – hence going 'Down East'
Speaking of nautical, we start our tour with lighhouses.
Lighthouses – Featured on the Maine State Roadmaps of 1959, 1974, 2002, 2010, 2016
West Quoddy Head Light. Featured on the 1959 map, West Quoddy is the furthest point northeast in the United States. Just across the Quoddy Narrows is New Brunswick, Canada. This light dates from 1858.
Lobster – 1968, 1982
Throughout the state are hundreds of small restaurants that serve fresh lobster.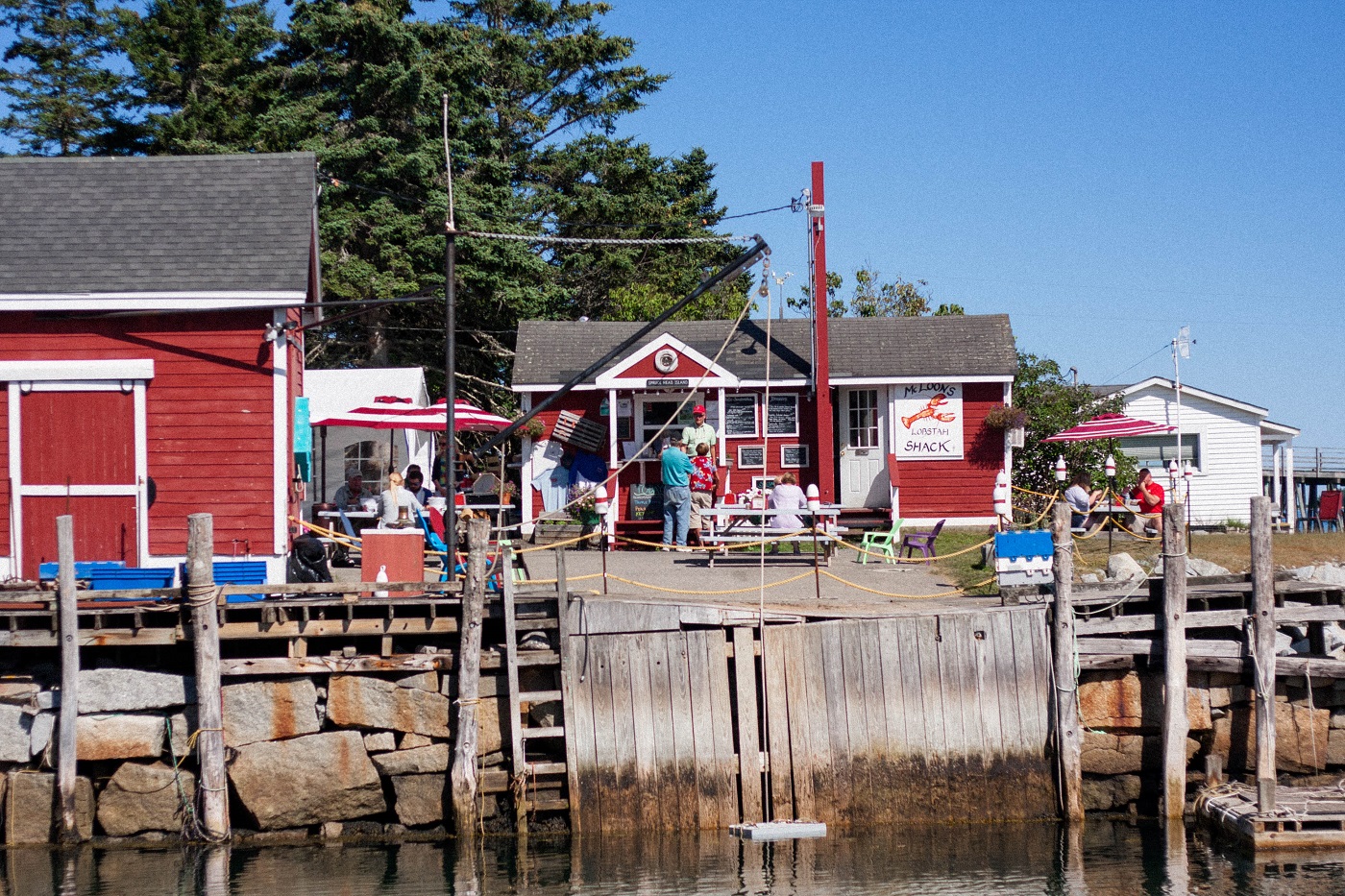 Countryside – 1970, 2005, 2011, 2015, 2016
Maine is the least densely populated east coast state, with about 1.3 million people scattered over 35,000 square miles. Most of those people live in a small stretch of land from the New Hampshire border to Augusta.
As a result there are huge tracts of undeveloped land, dotted with lakes and mountains. Outdoor activities draw people from Boston, New York and beyond.
L L Bean has epitomized that outdoor style in Maine for more than 100 years. Founded by Leon Leonwood Bean, they started out selling 'Maine Hunting Shoes'. As people came into his shop in Freeport to buy them he would note which ones were not from Maine, and subsequently sent them catalogs of new merchandise.
The flagship store in Freeport is open 24 x 7 x 365. (photos from Pintrest)
1972 – State museum
1973 – Transportation
1976 – Bicentennial
1977 – Watercraft
The Maine Maritime Museum is located in the town of Bath, Maine. Bath has been a shipbuilding center for years, as shown in this vintage postcard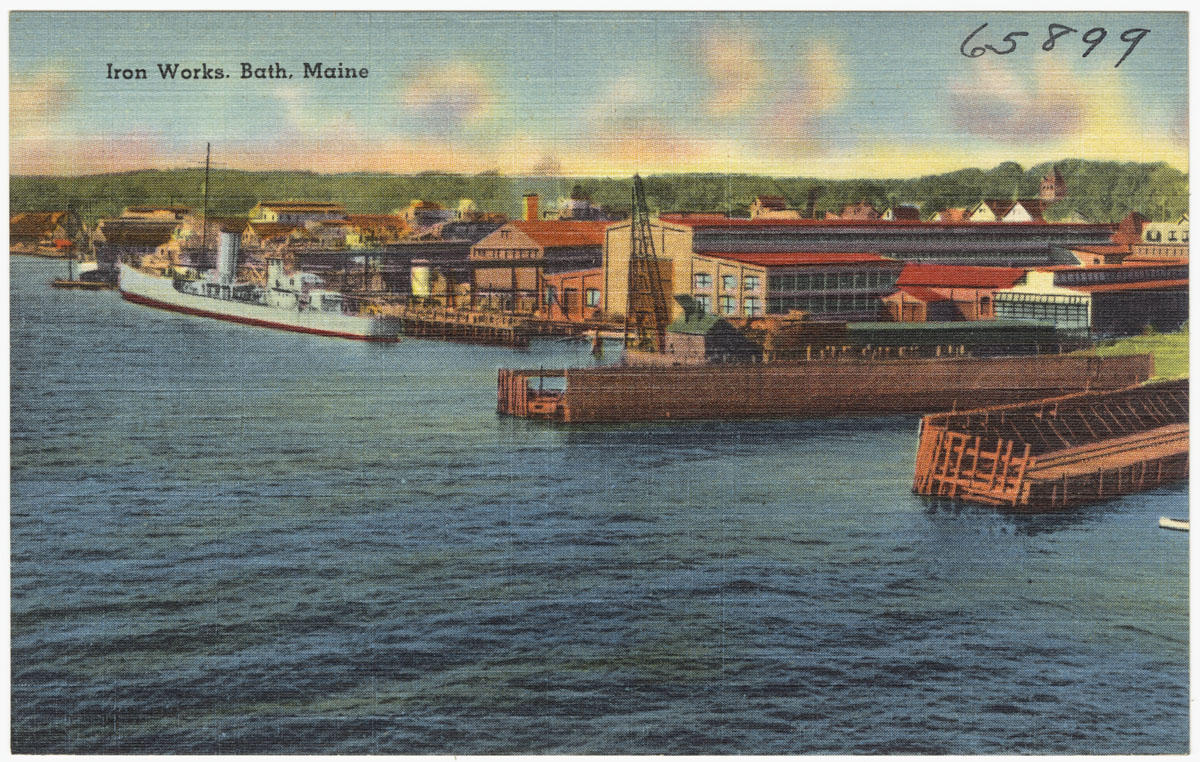 2003 & 2011 – Canoeing & Kayaking
2004 – Skiing. There are 18 ski resorts in Maine. The largest is Sugarloaf, with almost 3000′ of vertical drop.
2009 & 2013 – Acadia National Park & Cadillac Mountain
Acadia National Park is located near Bar Harbor. Together they make a perfect vacation spot.