Welcome to Minnesota!
State Capitol and Symbols
1941 – State Flag      1955 – Capitol     1958 – Centennial     1972 – Capitol
The Minnesota State Capitol is located in St Paul. The design was modeled after Saint Peter's Basilica in Rome, and was completed in 1905.
Among the unusual State Symbols are (photos from statesymbols.org):
State Fruit – Honeycrisp Apple. This apple was developed by the University of Minnesota in 1991. It is known for it's sweetness and firmness.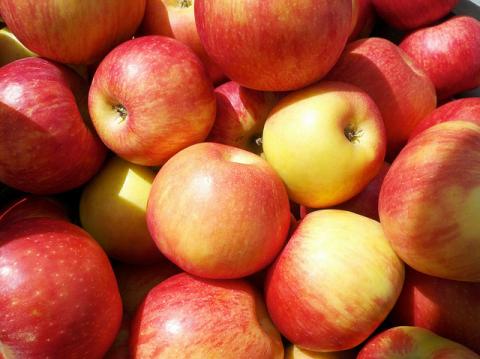 State Muffin – Blueberry. Due to the abundance of wild blueberries that grow native in northeastern Minnesota (as well as seemingly all over Canada). In addition it uses wheat, another Minnesota staple.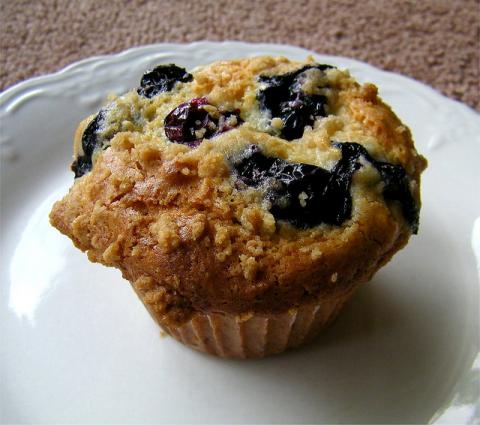 State Soil – Lester Soil. Found in 17 southern Minnesota counties, this soil is a result of the woods that originally covered the area. It is very fertile for growing corn and soybeans.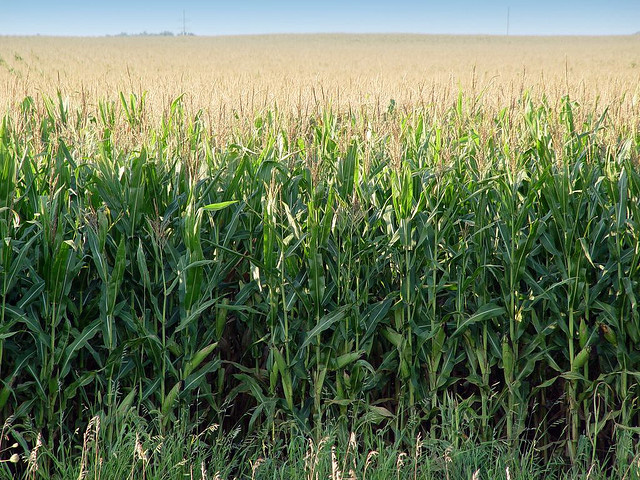 State Sport – Hockey. Minnesota is often referred to as the State of Hockey (photo by Doug Wallack on Flickr)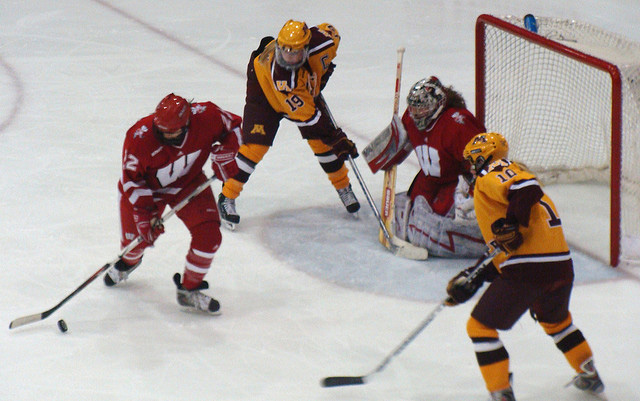 The U.S. Hockey Hall of Fame is in the town of Evleth. (photos from US Hockey Hall of Fame)
Lake Superior
1946     1967     2003     2013
Lake Superior has for centuries been an important transportation route. Much of the development of the United States was aided by the iron ore found in northern Minnesota, used in the production of iron and steel.
The ore would make it to Duluth, where it was loaded onto freighters and shipped south to Chicago, Detroit and Cleveland for production.
Much of the Minnesota shoreline along Lake Superior however is still mostly undeveloped, offering scenic camping and boating opportunities.
Palisades Head (next 3 photos from Wikipedia)
Split Rock Lighthouse
High Falls of Pigeon River
Grand Marais Harbor (photo from minnesotamonthly.com)
The lake however can kick up some mean storms…
Wilderness
1950      1954     2011
Minnesota's motto has always been Land of 10,000 Lakes. Their neighbors, Wisconsin, claim to have 15,000. The Minnesota Department of Natural Resources claim any body of water larger than 10 acres is a lake, and therefore they have 11,842. Wisconsin claims 15,000 but has no such minimum.
Minnesota has 2.6 million acres of lakes, compared to Wisconsin's 1 million – so Minnesota wins!
Next 2 photos from website Green is the New Black.
There are even lakes in the middle of Minneapolis.
Northern Minnesota Lake areas appears to be the capital of larger than life animal sculptures
Seasons
1968     1970     1973     1987 – Maple Leaf Drive
The saying in Minnesota is they have 2 seasons – 4th of July and Winter! (Photo from Minnesota Dept of Transportation)
All this cold does produce nice photos (from website awaywithmaja)
Roads
1976 – Roads over the years
The first government built roads in Minnesota were built in the 1850s to support military movements. They followed original ox cart paths that the earlier pioneers developed.
The Point Douglas – St Louis River Road Bridge below is the oldest existing bridge in the state, dating from 1865. (photo from startribune.com)
Because of Minnesota far north location none of the famed transcontinental roads traversed the state.
With all the lakes, rivers and creeks, there are a number of bridges throughout the state, including covered bridges, and iron truss bridges. (photos from streetsmn.com)
One of the more interesting bridges is this small one in northern Minnesota. Note the sign on the right – it is the shortest Mississippi River crossing, as the 'Great River' is no more than a creek at this point near it's headwater.
The bridge below links Duluth with Superior, Wisconsin. Note the float plane in the sky.
The Aerial Lift Bridge in Duluth Harbor is noteworthy as it was the first, and one of only two 'transporter bridges'. Note the gondola suspended below transporting people and goods. It was later modified to be a traditional lift bridge.
Lift bridge in the inner harbor.
Minneapolis – St Paul
2005     2009     2015
The Twin Cities of Minneapolis and St Paul are one of America's major metropolitan areas. With a population of around 4 million people, it makes up 3/4ths of the population of the state.
Both cities developed because of a natural falls of the Mississippi.
Minneapolis Aerial View (Photo from Minnesota Pollution Control Agency)
St Paul (Photo from twincities.com)
St Paul scenes
Minneapolis Riverfront
Target Field
Minneapolis Sculpture Garden
Downtown