Welcome to Montana – unfortunately by the time I got around to going there they had done away with the No Speed Limit laws!
State Symbols
Animal – Grizzly Bear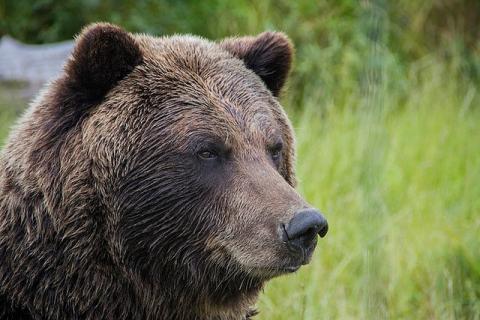 State Flower – Bitterroot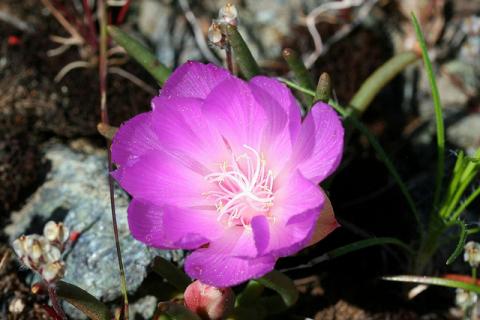 State Grass – Bluebunch Wheatgrass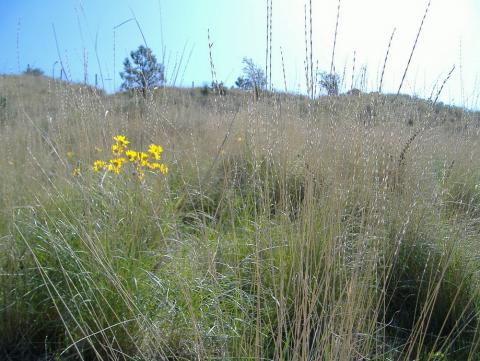 Glacier National Park
1947     1957     2009
One of the most scenic areas of the state is in Glacier National Park. Sadly from the 150 glaciers that were in the park in the late 1800s they are down to 25 active glaciers, with the expectation that those too will be gone within 10 years.
The year of our visit was a bad year for forest fires, so there was a smoky haze over the entire area. Still with the lack of glaciers and the haze it is a beautiful place.
This photo from Wikipedia shows a much clearer view of the scenery.
Outdoors
1954     1958     1971     1994     2002     2003     2011     2013     2016
Montana is the 4th largest state in area, but 8th least populated, making it the 3rd least densely populated state (behind Alaska and Wyoming). With all that open space, the wilderness is a big appeal for residents and visitors.
Makoshika State Park in far eastern Montana. It is the largest state park in the state covering more than 11,000 acres of badlands.
The park is noted for the dinosaur fossils located there.
The Yellowstone River traverses much of Eastern Montana.
Not far from Billings is this outcropping known as Pompey's Pilar. Standing 150′ above the Yellowstone River, it has an abundance of Native American petroglyphs as well as signatures of many of the pioneers who passed this way. Most noted of those is William Clark, of Lewis & Clark fame.
Bighorn Canyon National Recreation Area is an amazing spot in southern Montana. The canyon is 1000′ deep.
Beartooth Highway is in the southwest Montana mountains, providing scenic views all along the way. (Photos from the internet)
Cowboys and Bison
1985     1989     2007
The Cowboy culture is alive and kicking in Montana. Robert Redford has added much of the current mystique with movies such as A River Runs Through It and The Horse Whisperer.
As a result rodeos are a big deal throughout the state. (photo – Moon Travel Guide)
The University of Montana even has a Rodeo (photo from University of Montana Rodeo Team).