Today's stop is North Dakota. A sparsely populated state along the Canadian border, North Dakota is a place with cold winters, hot summers and vast prairies.
History 
1954 – Natural Resources     1983 – State Capitol
Bismarck is the state capital. The Capitol is the tallest building in the state, measuring 241′ (73m) high. Nearby is the North Dakota State Museum.
The grounds include a number of statues and monuments including Sakakawea, a Shoshone woman who helped Lewis & Clark make their way to the west coast.
Unique Symbols of North Dakota
Official State March – The Flickertail March. I am not certain it would work for the military but the Flickertail is a squirrel that has a distinctive jerk of their tails, or flicks, while running – and North Dakota has saw fit to make this their State March! (photos from statesymbols.org)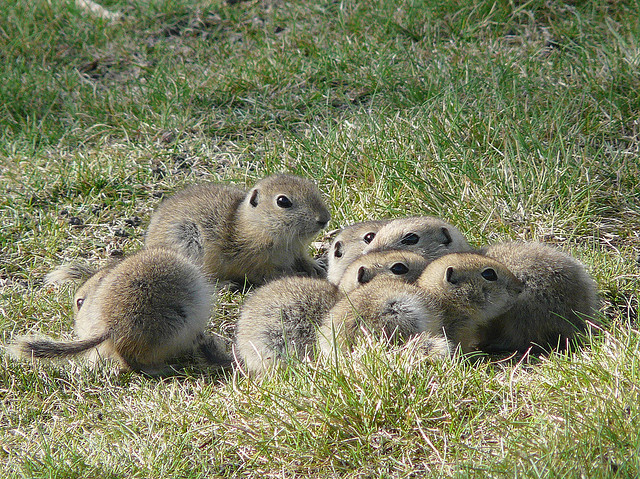 State Fossil – Teredo Petrified Wood. This petrified wood is unique in that it has 'worming' of the original wood that is clearly present in the fossils.
The Landscape
1958 & 1983 – Theodore Roosevelt National Park     1994          2002/2003     2011     2013
Theodore Roosevelt National Park is located in the far western part of the state. This massive park is a tribute to Roosevelt, who came to the area in 1883. After family tragedy, he returned to North Dakota the following year, and spent a few years in the area.
The area's badlands and wildlife make for a scenic experience.
Uniquely North Dakota
1965 – Rest Area     1984 – Interstate in the Badlands     2005 – Trail of Legends
Fargo is the largest city in the state, with 125,00 residents. It is on the Red River, which forms the border of Minnesota. The visitor center has the woodchipper from the movie 'Fargo'
Medora is a small town near the national park. Among the attractions here is the cabin that Roosevelt lived in.
As you leave Bismarck headed west you come to the small town of New Salem, with the giant fiberglass cow – Sue.
1973 & 2009 – Native Americans
Native American's have inhabited the North Dakota area for thousands of years. Today there are 30,000 Native Americans living in the state, one of the largest percentages of any state, giving the state a strong native presence.
Sisseton Wahpeton Powwow Grounds (photo from Flickr)
Many have capitalized on the ability to have casinos to sustain their tribes, including Spirit Lake
Today's younger Native American's continue to take pride in their culture and lands. (photo from Earthjustice.com)