Welcome to Utah – the land of immense beauty and strange liquor laws.
We spent a week touring the National Parks in 2015 – they are all amazing, as well as the other scenery in the state.
History
1945     2002     2013
Salt Lake City – The capital and largest city in Utah, Salt Lake City is the center of the commercial aspect of the state.
The State Capitol is your typical building. It was completed in 1916, 20 years after Utah became a state. (photos from Wikupedia)
State Symbols
The State Bird is a California Gull! They are credited with saving the crops in 1848 by eating the crickets that were eating the crops. (photos from statesymbols.org)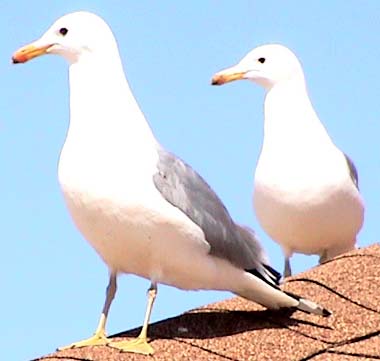 State Cooking Pot – Dutch Oven
Golden Spike – The point where the Transcontinental Railroad was completed in 1869.
Hovenweep – A well maintained early Puebloan village in far southeastern Utah.
National Parks
1953 – Arches     1958 – Bryce     1963 Zion – Virgin River     1967 – Canyonlands – Angel Arch     1972 – Zion     1974 – Canyonlands Angel Arch     1979 – Bryce – Aqua Canyon     1995 – Bryce     2011 – Canyonlands
Zion National Park
Bryce National Park
Capital Reef National Park
Arches National Park
Canyonlands National Park
Natural Bridges National Monument (one step down from a National Park)
More Outdoors
1964 – Big Cottonwood Canyon     1965 – Lake Powell Rainbow Bridge     1970 Calf Creek Lower Falls     1971 – Monument Valley     1977 Manti-La Sal Forest     1986 – Eagle Canyon     2000 – Unidentified     2007 – Dirt Devil River Slot Canyon
Southwest Utah
Escalante & Devil's Garden
Eastern Utah
Mexican Hat in Far Southeastern Utah. The great dirt road is Moki Dugway, dropping 1100′ in 3 miles of a dirt road. It was fantastic!