Time to visit the beautiful state of Washington.
History
1957     1958     2004       2006
State Capital – Olympia. The building is another traditional style set in the small town of Olympia. While it might seem strange that this small city is the capital when Seattle is just 60 miles away, in the early days of the European settlement Olympia was the most important towns, becoming the territorial capital.
State Symbol
State Tall Ship – Lady Washington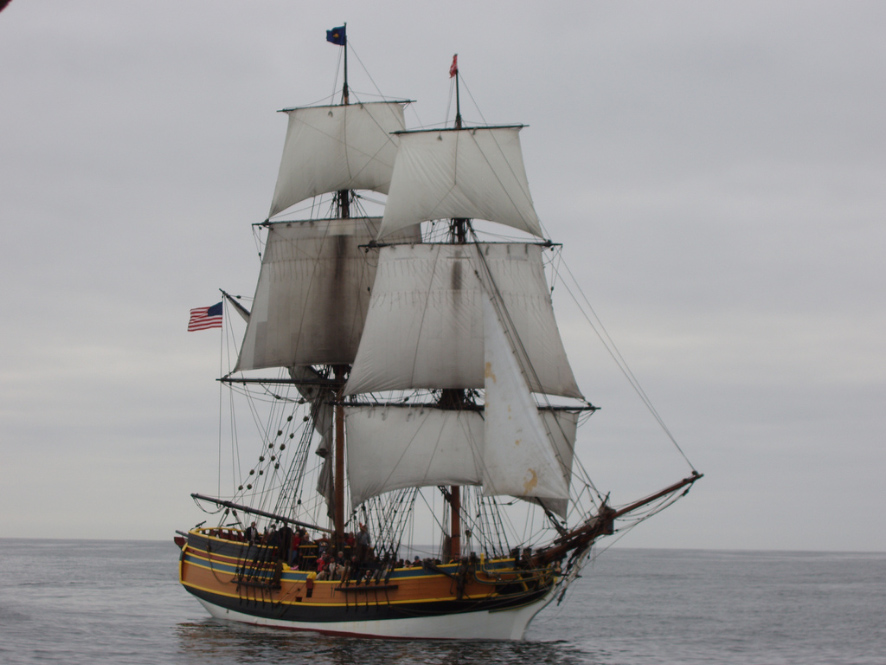 Boeing has a long history in the state, having been founded in Seattle in 1916. The factory in Everett is the largest building in the world by volume, but when you are inside it doesn't feel that way because of separations. ( 2 photos below from Wikipedia)
Harold LeMay, a Tacoma refuse company owner, had one of the largest collections of cars when he died in 2000. His collection is displayed in 2 very different museum.
Seattle
1975     1978     1982
Seattle is a beautiful city that has been booming over the last couple of decades.
It is the cultural center of the Northwest.
The Chihuly Museum has the best art that he has ever created.
Next door is the Museum of Pop, with an eclectic collection.
Mountains
Mt Rainier 1959     1965     1967     1998     Cascades 1970     2003     2006
Olympic National Park has two major sections, the mountains above Port Angeles, and a rain forest closer to the Pacific Ocean.
The day we chose to go to Hurricane Ridge was a fantastic, sunny day, with views forever.
Mount Rainier is the postcard of the state. (photo from internet)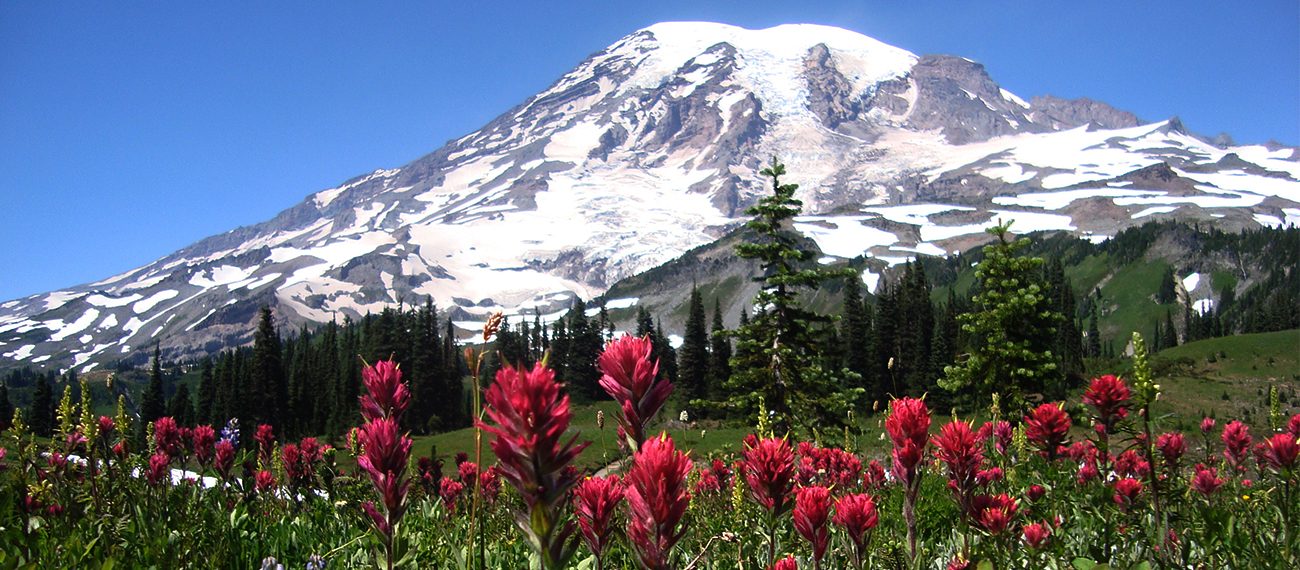 With the mountains and abundant rain amazing waterfalls are found throughout the Cascades. (photos from internet)
Oceans and Rivers
1992- Puget Sound – Lopez Island – Shaw Reef     1994 – Columbia River Gorge     2000 – Sagebrush & Phlox in Columbia River Valley     2002 – Olympic Peninsula     2008 – Skagit Valley Tulips
The Puget Sound is one of the economic and recreation centers of the state.
The Pacific Coast is rugged and fairly unpopulated. (photos from internet, but I wish I was there for the bottom one).